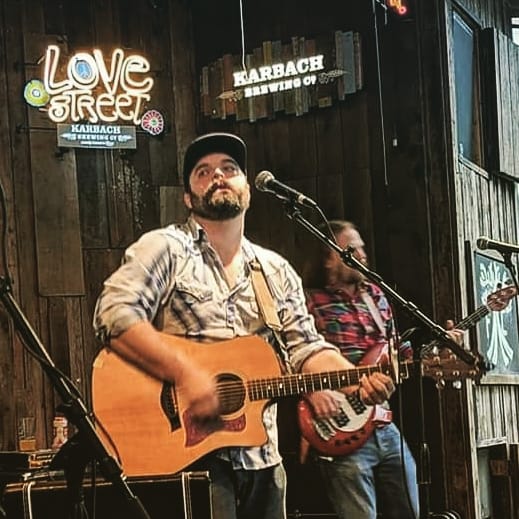 "Stone is a strong songwriter and singer, as convincing embodying the psyche of a famous bank robber in the opening song as he is that of a college-town hippie slacker in the disarmingly rousing anthem that closes out the set"
- Lone Star Music Magazine
Troy Stone & the Spent Shells is a hard-nosed alt-country band from San Marcos, Texas whose style is a unique brand of outlaw red dirt country music. Lyrics to melt your heart; music to melt your face. They tour in their van Helada.
Troy is an 1836 Music Group recording artist and is currently working on his first solo record "Near and Far" which will be available June 27th.
Singles "Hays County Hilton" and "Feel Alive" are currently available on all digital platforms
Management: Alan Gilley … ag@1836musicgroup.com
Booking: 7th Planet Entertainment. Keli Pearce … KPearce544@gmail.com
Press/Radio: Mattison Ditter… Mattison@1836musicgroup.com